Sunday, June 11, 2023
PBO Pride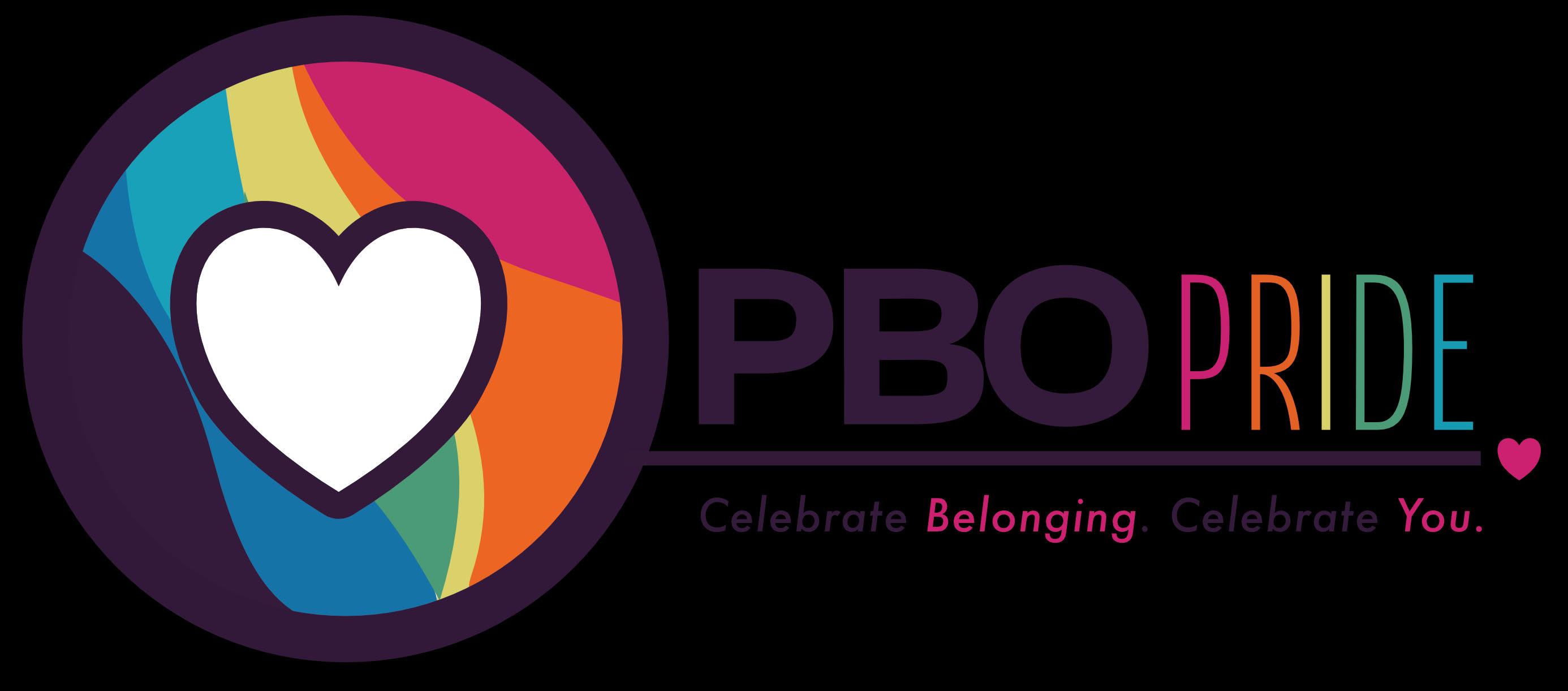 The Quiltmaker Cafe will host a booth at Pittsboro's first PBO Pride event on Sunday, June 11th from 12-5pm at The Plant, 220 Lorax Lane, Pittsboro.  We are looking forward to celebrating diversity, inclusion, and equality with our fellow community members!
Sunday, July 2nd, 2023
Summer Fest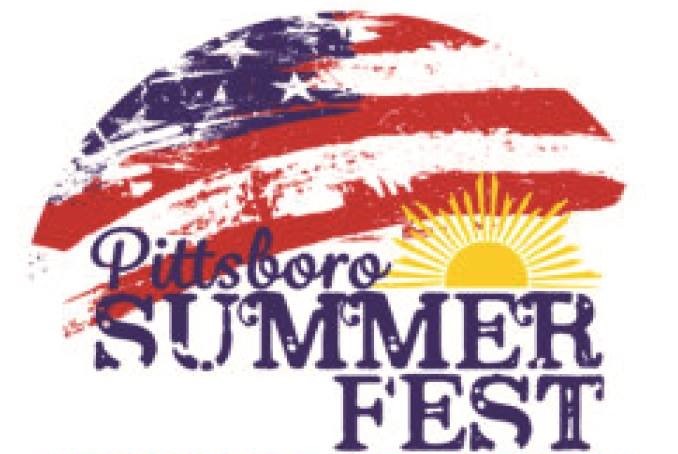 The Quiltmaker Café will be hosting a booth at this year's Summer Fest in Downtown Pittsboro.  Summer Fest will include many fun activities, including, a bike parade, contests, games, music, BBQ Cookoff, and FOOD!  Visit The Quiltmaker Cafe booth for a traditional, yet fun, Pay-What-You-Can meal, drinks and dessert!
We look forward to seeing you there!
~ Please see available volunteer opportunities on the Voluneer Tab~
The Cafe's Co-Founder and Executive Director, Jennie Knowlton, was listed #13 in The Chatham News+Record, The People Who Made Chatham Exceptional!
Jennie Knowlton established the nonprofit Quiltmaker Café in February 2021 with her husband David and daughter Elizabeth and a simple vision: to open a permanent fast-casual restaurant in Pittsboro using a pay-what-you-can model, in which those eating set their own price for the meal. Donations can take different forms, including monetary, produce or donations of time through volunteering.
Knowlton, who grew up experiencing food insecurity, remembers the associated stigma. A core feature of the restaurant is dignity, she said, and being able to give agency to patrons to dine out and enjoy a meal with others.
"So there'll be no separation between who might be paying, who might be volunteering, who might be paying under," she said. "And just building that community also with using volunteers, rather than employees, [so] that everyone is also serving each other, once again, no matter from what type of means they might be coming from.
Chatham News + Record
PITTSBORO ­— For those looking for a hot meal but without Thanksgiving plans, or if you're simply seeking company and conversation, Pittsboro's Quiltmaker Café is hosting a Thanksgiving event to provide a space for it all — regardless of ability to pay.
This year marks the first time the nonprofit Quiltmaker Café is holding a "Pay-What-You-Can" meal for Thanksgiving; it's scheduled for 1 to 3 p.m. on Thanksgiving day — Thursday, Nov. 24 — at Postal Fish Company in Pittsboro.
For café co-founder and executive director Jennie Knowlton, it's a day she's looking forward to for a number of reasons.
CH@T with the Chatham News + Record
Jennie Knowlton, founder and executive director of The Quiltmaker Café, began her first nonprofit journey early last year, along with her husband, David, and daughter, Elizabeth.
Having experienced food insecurity herself during different periods in her life, she says she can personally relate to the dignity lost as choices become fewer and fewer. With The Quiltmaker Cafe — set to open soon in Pittsboro — Knowlton is excited to combine her passion for reducing waste with her desire to address growing food insecurity by providing a space where all are welcome to a meal and community. This week, we spoke with Knowlton about her plans for the cafe.
Read more of The Quiltmaker Cafe's Q&A with Chatham News + Record from February 23, 2022 here
Interview from First Sunday, April 2022
CORA Empty Bowls Fundraiser 2023
The Café was honored to be invited as a Participating Restaurant at this year's CORA Empty Bowls Fundraiser.  We served Turkey Kielbasa and Navy Bean soup to attendees and were joined by two of our board members' restaurants:  Café Root Cellar and The Postal Fish Company.
One World Everybody Eats Conference 2023
In January of this year, founders, Jennie, David and Elizabeth, were able to attend their first IN-PERSON One World Everybody Eats Summit.  Due to the pandemic, the summit had been held virtually over the past few years, but this year's event was held in our very own Raleigh NC!
We cannot express how thankful we are for the insight, experience and comradery that was shared with us during this chilly January weekend.  We met wonderful Community Café founders, staff, and board members from all over the country.  Celebrating their first year open was Big Big Table, Buffalo NY.  Preparing to open a second site in Arlington TX was Taste Project, Fort Worth TX.  Loacted near Applacian State University, FARM Café, Boone NC.  Community Café of the Year award winners, Tricklebee Café, Milwaukee WI.  Founded by NC State Graduate,  A Place At The Table, Raleigh NC. Oldest café, and also preparing to open a second location in Toledo OH, SAME Café, Denver CO. And many, many more from South Dakota to New Orleans.  Be sure to look up a café near you during your summer vacation travels!
Hosted our second event on Thanksgiving Day with The Travelling Café and The Postal Fish Company.
A huge THANK YOU to all of our sponsors and volunteers!
We celebrated our first Pay-What-You-Can Community Dinner on a beautiful evening in October.  Over 200 community members sat down with local businesses and farmers to enjoy an amazing dinner, hear fabulous music and make new friends.  If you weren't able to make it this time, stay tuned for updates on our next!
Pittsboro First Sundays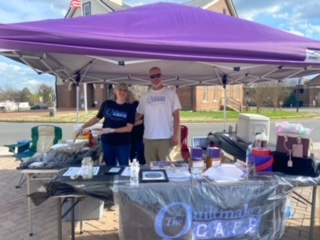 Served our first Pay-What-You-Can Meal During a VERY WINDY day in March 2022!
Hope you were able to come by and enjoy a bowl of Dave's Chili and Root Cellar Cafe cornbread!
The Quiltmaker Cafe will return to First Sunday 2023 in September!
Follow us on Facebook and Instagram @quiltmakercafe