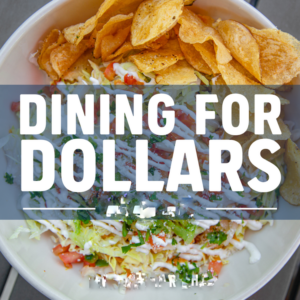 Tuesday, June 20th, 2023
The Quiltmaker Café will be partnering with Carolina Brewery for their Dining For Dollars event.  The Café will receive 5% of the entire day's total sales: Lunch, Dinner, or a Late Night Snack!  Check out their menu and mark you calendar!
Egg Hunt at Huckleberry Farm with Carolina Cravings
We spent an ABSOLUTELY BEAUTIFUL April afternoon with our friends from Huckleberry Trail Farm and Carolina Cravings, celebrating spring and the Easter holiday with an amazing Egg Hunt event.
Due to the wonderful generosity of donors, Huckleberry Trail Farm, and Carolina Cravings, over $800 was raised for The Café!  We look forward to participating again next year and thank everyone that attended and volunteered!
The Quiltmaker Cafe has been awarded its first Grant!
The Quiltmaker Cafe is proud to announce that we have been awarded our very first grant!  The Harris and Frances Block Foundation has graciously awarded TQC an amazing $20,000 to be used on operating and program expenses.  We would like to thank Dr. Ada Vallecorsa, our volunteer grant writer, for her talent, passion and tireless assistance on this proposal.
THANK YOU ADA!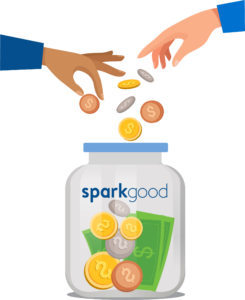 SPARK GOOD ROUND UP
Give back this season by rounding up your change and donating the remainder to "Quiltmaker Café" when you shop on walmart.com/SparkGood  or the Walmart app.

Go to 

walmart.com/SparkGood

 and choose "Quiltmaker Café" as your charity to round up to today!
Official Quiltmaker Cafe Merchandise 
20% of all sales will help offset the cost of equipment and supplies for our Permanent Home.
And, the MORE sales, the HIGHER the percentage!
Follow us on Facebook and Instagram @quiltmakercafe